About Berghem – Smart Information Security
Helping leaders build a secure digital world for over 15 years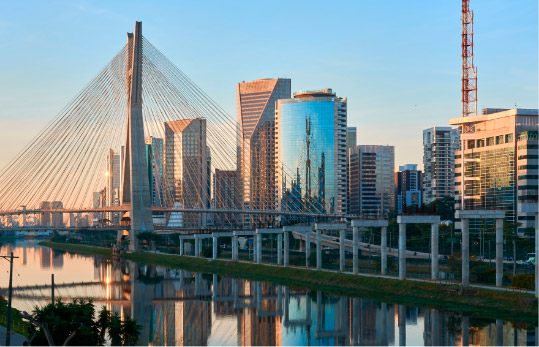 Protecting the information and assets of your customers, employees, executives, investors and other stakeholders is a huge responsibility. Berghem was founded to support you in this mission.
Specialised in Security Analyses of Applications, Infrastructure and Payment Methods, the company was conceived in one of the most renowned centres for research, technology and innovation – the Integrated Systems Laboratory (LSI-TEC) at the University of São Paulo's (USP) Polytechnic School – and works with leading corporations on applying digital transformations within their sectors, helping them with the daunting task of keeping their most important assets safe: the people who rely on their technologies on a daily basis.
Imbued with a culture of innovation and focused on continuous research into new technologies and solutions, its team is multifaceted, certified and its consultants are carefully recruited.

Intelligence
Critical, analytical and exploratory thinking, always striving for technical proficiency and innovation

Objectivity
Complete and comprehensive deliveries that enable quick and assertive measures to be taken

Flexibility
Projects customized according to the customer's needs

Diligence
Support for implementing recommendations and seeking alternative solutions

Focus
Attentiveness to the integrity of the business, recommending the best solution for every need